Casque POC Ventral Spin Hydrogen White Matt
Casque POC Ventral Spin Hydrogen White Matt
The Ventral SPIN is the most advanced aero helmet we have ever developed. It features a unique aerodynamic design, optimized through CFD testing, and extreme cooling and ventilation due to an innovative air flow design, inspired by the Venturi effect. Designed with POC's whole helmet approach for enhanced comfort, fit and performance, it includes an EPS liner with precise density for optimized weight and crash protection, a unibody shell construction and a precise 360° fit retention system. It also includes POC's patent pending silicone pad technology system, SPIN.
Cet article n'est plus disponible.
Détails
The Ventral SPIN sets a new benchmark for aerodynamic performance, safety and ventilation in a road bike helmet. Designed and created using feedback from professional riders in the EF education first, drapac p/b Cannondale Pro Cycling Team, our aerodynamic experts in WATTS Lab, combined with our experience and extensive computational fluid dynamic simulation and testing, the Ventral SPIN features a unqiue design which ensures it is the fastest and safest road bike helmet we have produced.
The Ventral's design leads air through the helmet, instead of around it, which significantly reduces wake behind it and improves the helmet's aerodynamic properties. The Ventral SPIN has been designed with specific airflow zones in the helmet to create different pressure zones, inspired by the Venturi effect, which has the effect of increasing airflow and speed allowing the helmet to pass through the air with greater ease and efficiency. The airflow zones also create superior ventilation and cooling which improve the overall performance of the helmet.
Residual air travelling over and around the helmet is managed by an aerodynamically optimised trailing edge, which reduces turbulence and generates a longer linear airflow off the helmet and rider, improving the helmet and rider's aerodynamic performance.
POC has been at the forefront of protection and helmet technology for a number of years. To deliver on our mission POC helmets are all developed with our whole helmet concept at the center of our design process; using optimized materials throughout the helmet. The Ventral SPIN is extremely lightweight yet features a fully wrapped unibody shell construction for extra security and an EPS liner which optimized for the perfect balance between weight and safety.
SPIN (Shearing Pad Inside) is our patent pending silicone pad technology system which uses innovative materials and design to complement POCs whole helmet approach. A lightweight adjustment system and ergonomic precision strap design offers a superb and flexible fit. The helmet also features a new eye garage for practical storage of bike glasses.
Item No. 10636
Spécifications techniques
Unique aerodynamic design optimized with CFD testing for enhanced aerodynamic performance and minimal air turbulence.

Helmet integrated with patent pending SPIN (Shearing Pad Inside) pads

Accelerated airflow zones, inspired by the venturi effect, to reduce fluid drag.

Extreme cooling and ventilation due to innovative air flow design.

High performance EPS liner with targeted and optimised density to provide the ideal balance of low weight and crash protection.

Fully wrapped unibody shell construction to increase safety and helmet integrity.

Light weight size adjustment system for a personalised fit.

Easily adjustable precision straps molded into the helmet liner for extra comfort and safety.

Eye garage to keep your sunglasses securely in position when placed on the helmet.

Used and preferred by Cannondale – drapac Pro Cycling Team.
Guide des tailles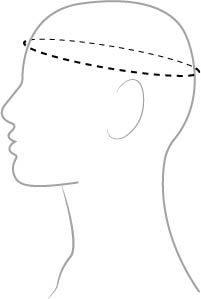 Helmet sizes are based on the circumference of your head. To determine the correct size, wrap a measuring tape around your head. Once you've determined the measurement, you can use the chart here as a guide.
| | | | |
| --- | --- | --- | --- |
| SIZE | S (cm) | M (cm) | L (cm) |
| Tour de tête | 50-56 | 54-60 | 56-61 |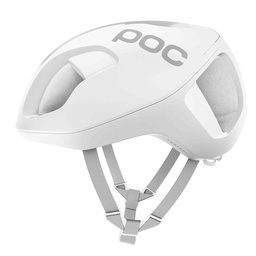 Casque POC Ventral Spin Hydrogen White Matt
299,95

 €

299,95

 €
299,95

 €