Selle Prologo Zero II Space Tirox
A flat saddle for short to medium distance riding where a frequent change in position is necessary. Suits for road, offroad and gravel riding as being unisex design.
Prologo has introduced a new line of saddles called SPACE. The Prologo R&D team has developed a line of ergonomic saddles dedicated to provide maximum comfor and performance. SPACE technology eliminates pressure spikes and numbness in the perineal area thanks to the anatomical channel and varied foam densities.
The ZERO SPACE saddles are available with the Tirox rail: Light-alloy steel rail that is highly resistant to traction and torsion, it is used in the aviation and aerospace industry because it's light and strong. Tirox gives a good balance between weight and strength and it doesn't fear the normal stress addresses a bicycle. It has 7mm rail clamp diameter.
The SPACE system eliminates contact points in the middle of the saddle preventing pressure spikes and numbness improving blood flow.
The channel is presented with a wide anatomical channel that crosses the saddle along the whole central axis of the same; the foam density' differentiated and increased (+ 3 mm), in combination with the greater width of the saddle, guarantee absolute comfort making these saddles suitable for unisex use.
The Space range is available with round, semi-round and flat shapes in the models Dimension, Scratch, Nago, Zero and Kappa.
The system is optimal for users who prefer comfort to performance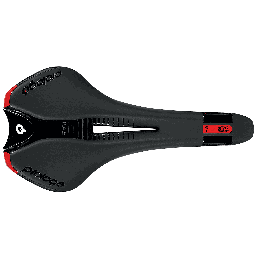 Selle Prologo Zero II Space Tirox
145,00

 €

145,00

 €
145,00

 €