Enjoy your training
Forget about noisy indoor workouts. Enjoy the newest design of our magnetic braking system and superb ventilation that allows a quiet and silent training session.
---
Top performance in its range
Thanks to the magnetic braking system and robust build quality the ZDrive can simulate of up to 20% incline. The experience will make you feel like riding outdoors, just like a climb in the Pyrenees or the flats of Flanders.
---
Low electricity consumption
Having upgraded both the hardware and the software, our engineering team has focused on lowering the energy consumption. The ZDrive is the leading product in its category with half the electricity consumption compared to other direct drive smart trainers.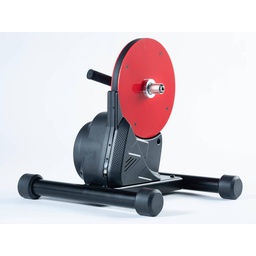 Zycle Smart ZDrive
699,00

 €

699,00

 €
699,00

 €